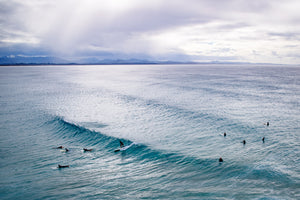 "The ocean stirs the heart, inspires the imagination and brings eternal joy to the soul."
Robert Wylan
Featured Print
Flying over the stunning Maroubra Beach in Sydney, the sea is so clear that you can see through the wave!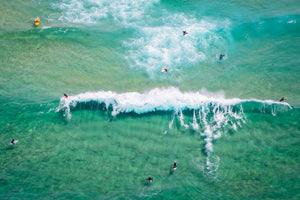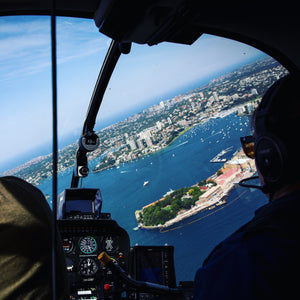 Why I take Pictures
There is something transformative when you have a beautiful image in your home or work place, it transports you, it enhances your space, it helps you reset, it can even inspire you.
My aim is that when you display my photographic prints you will reminisce about times immersed in nature, adventures, the fun times with family and friends, and the times seeking a corner of the world for some restorative solitude.  The prints will remind you of the feeling you get from the ocean, lakes, and being by the sea.  You will be inspired to plan new adventures locally and abroad.  
As a Sydney based photographer I am endlessly inspired by the Australian coastal landscape.  I love to travel somewhere new, I love to experience of the spirit of the people and the spirit of place, both close to home and overseas.
Come on the journey with me and together, let's see where we end up. 
Dream big.  All is possible.
Rachael x
Start the adventure
The limited edition photographic prints
Printed on gallery quality, Hahnemühle 308 gsm matt photo rag paper
All prints should be handled with utmost care, and preferable only be handled by the framer
Each image has an extra 2 inch white border added to the image size
You will receive a signed certificate of authenticity for the limited edition prints
Your order is printed just for you and is handled with utmost care, and sent in a protective case and wrapped in acid free paper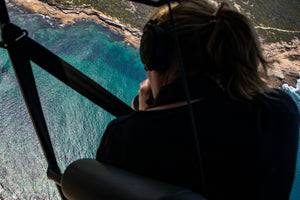 In case you are wondering... It is absolutely thrilling taking photos from helicopters with no doors on.  I highly recommend it!